Your Invitation to the
Dare to Air challenge!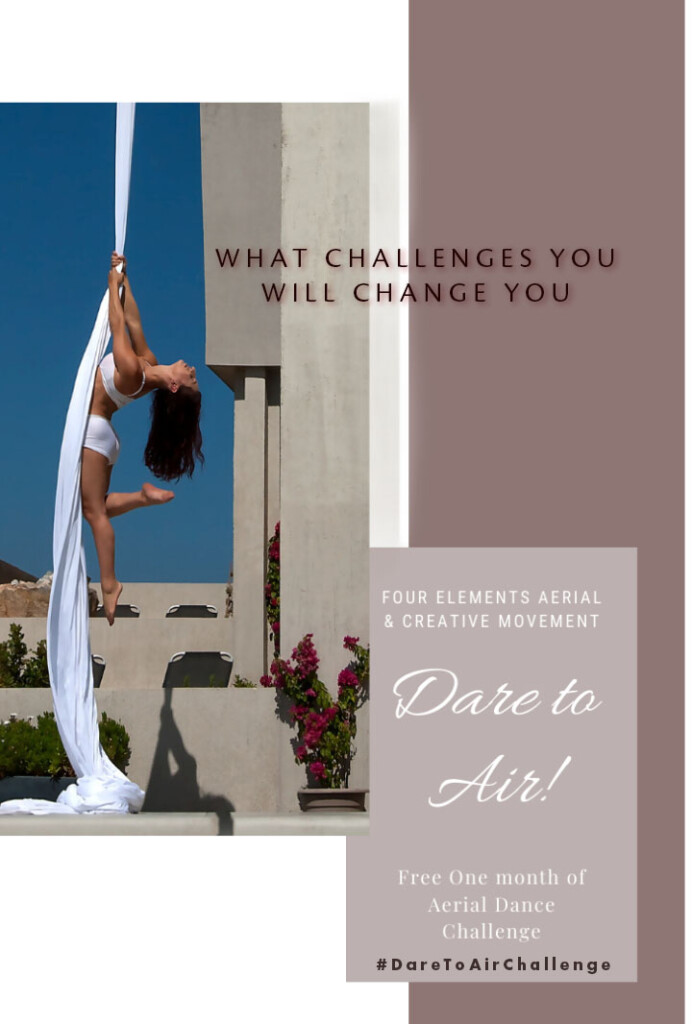 One month of Aerial Dance Challenge
This aerial challenge is FREE, but you must register HERE.
We invite you to connect with yourself, get creative, go deep, connect your mind, body and soul through aerial exploration.
It takes a badass to dance in the sky, be fully seen and embrace the performance side of aerial dance. Are you up for a creativity challenge?
What you will find here is YOU!
If you fully show up for yourself for one month, this can transform your experience of aerial choreography and yourself. Flying into the journey, being comfortable with the uncomfortable and sharing your journey will challenge and change you.

You're invited to this unique aerial experience: blending expression,
new moves and aerial improvement to increase your confidence,
find your aerial voice and create more strength and flexibility.

If you ever thought you couldn't perform, compete or create beautiful choreography, this challenge is for you.
JOIN ANYTIME!
Each week of the Dare to Air Challenge you will be invited to:

1. Learn two new moves
*No fabric, no problem! If you have a hammock, chair, pull up bar, floor, anything. We invite you to adapt the movements we are working with to whatever is available to you.

2. Connect to a new song
Each week we will have a new song to connect and move to. Seeking and finding your voice is part of the challenge. We will connect to a song, ourselves and our "audience" while learning to find our voice in storytelling through movement. This is one of the most important parts of what we will create with our time together.

3. Share
Post your videos by Monday's at 5pm CST (with #daretoairchallenge hashtag so we can easily see!). Each week we will come together on Monday evening to share our improv videos using the two new moves. This is a safe space to build community, expand and create new ideas, so please share your thoughts and comments too!
What you can expect:
Feedback on your choreography process in the Facebook group.
Feedback on your submissions offered in the Facebook group.
A community of like-minded aerialists
Tips and feedback on athletic performance, imagery, visualization and conversation about prep and openness to be seen.
Be playful, enjoy your "mistakes"!
Supporting connections, accountability buddies and friends that offer inspiration.
A safe, equitable space where self-love and kindness to others are upheld first and foremost.
This aerial challenge is FREE, but you must register HERE: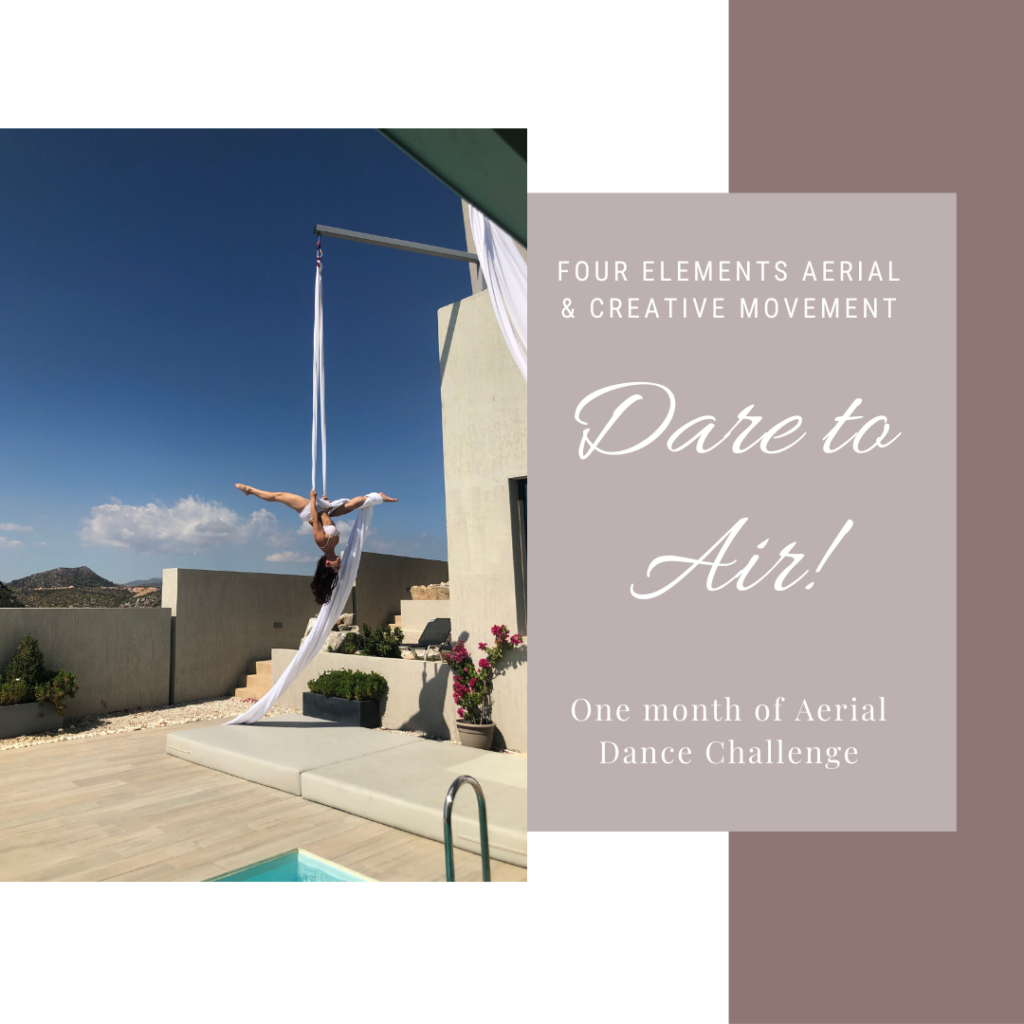 A sample of our Week One challenge: